<![if !vml]>

<![endif]>
Home Page
Kinetic Sculpture Clocks
Gordon Bradt & Kinetico Studios
<![if !vml]>
<![endif]>
Gordon Bradt and Kinetico Studios produced about 100,000 of these mechanized sports figures between about 1975 and 1985.  Some of the sculptures were built with 220volt motors for use in other parts of the world.  The sculptures have suddenly resurfaced as collector items, and can be found in auctions and estate sales around the world.
<![if !vml]>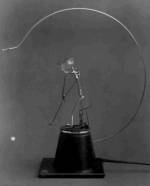 <![endif]>  <![if !vml]>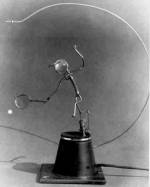 <![endif]>
<![if !vml]>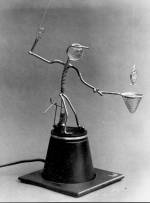 <![endif]>  <![if !vml]>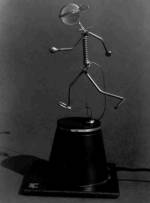 <![endif]>
The series included a Golfer, Tennis Player, Fisherman, Jogger, Skier, Baseball Player, Hockey Player, and a Fencer.
<![if !vml]>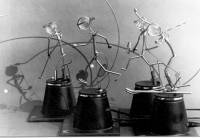 <![endif]>
See the Patents page for specs on how these sculptures work, and
eBay Auctions for more about collecting the sports figures.