Automatic Chord Guitar
Patent Filed 1965
Dad and Mom were both interested in music and playing music when I was growing up.† Dadís specialty was boogie woogie piano, and he could play those bass lines and wail a swing tune with the best of them.† I was lucky to pick up some musical talent from both my parents.
<![if !supportEmptyParas]> <![endif]>
I donít know where he got the idea for the auto guitar pictured below, but it is probably similar to an auto harp and would be a great learning tool in schools.† When he built the first prototype I was 12 years old.†† I picked this thing up, and although I wasnít interested in the auto mechanism, playing the guitar itself attracted me and this became the first guitar I ever played.† From then on, playing guitar became something that I could never live without.
Back to Website††††††† ††††††††††††††††Next Patent
<![if !vml]>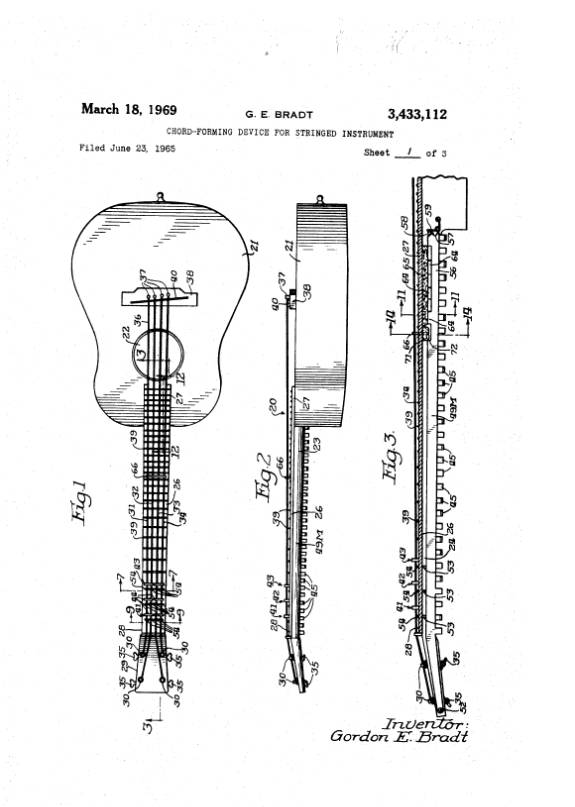 <![endif]><![if !vml]>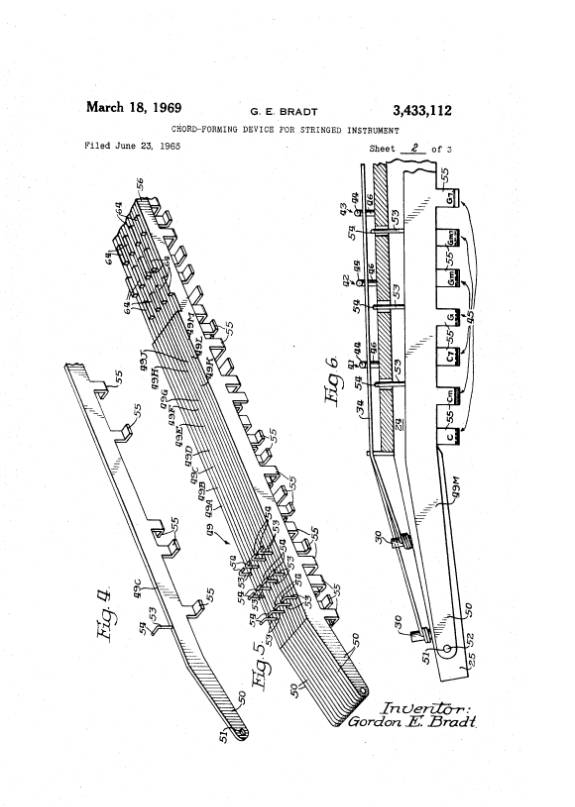 <![endif]><![if !vml]>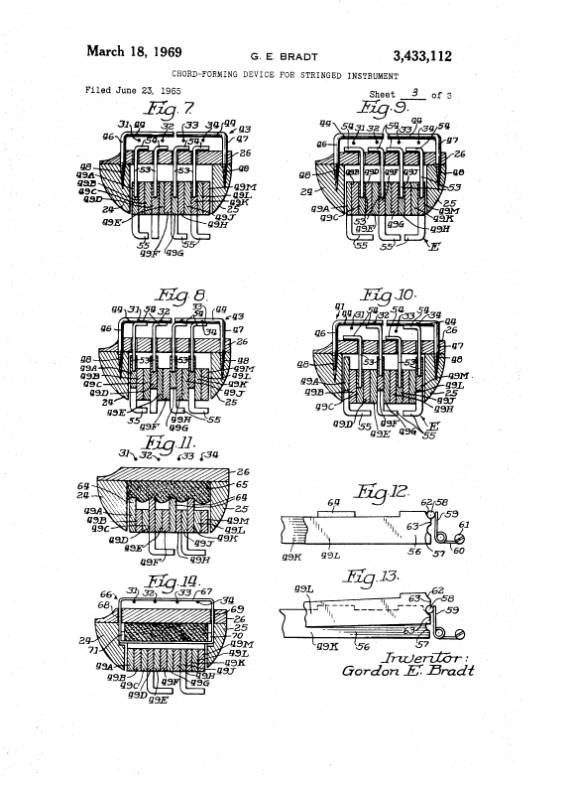 <![endif]>