Fan Blade & Fan Blade Assembly
Patents Filed 1998
By 1998 Mom and Dad were spending more time on their personal art projects.† Mom is quite an artist in her own right!† So, their home on Kinetico Mountain became filled with wonderful modern art, including Momís paintings and the beautiful ceiling fans Dad designed and built for their living room and dining room.† They looked like big old-fashioned airplane wings, which probably came from Dadís fascination at the time with building remote control model airplanes.† And it also came from his frustration with the conventional ceiling fan market.† He couldnít find a fan he liked for his home, so he designed his own.
<![if !supportEmptyParas]> <![endif]>
In 2005 Mom and Dad moved to a house on Beaver Lake in Rogers, Arkansas, taking their fans with them.† The same year my sister Kristi and her husband Owen moved to Arkansas after hurricane Katrina drove them out of their home in New Orleans.† Eventually they took up residence in Mom and Dadís old house on Kinetico Mountain.† They have since filled that beautiful house with their own collections of artwork from Louisiana and Kristiís own original paintings and textile art.
Back To Website††††††††††††††††††††††† Next Patent
<![if !vml]>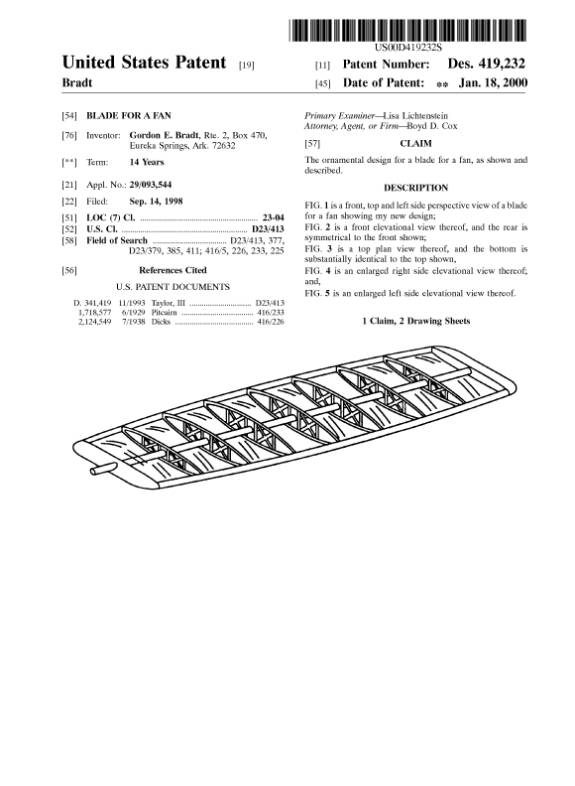 <![endif]><![if !vml]>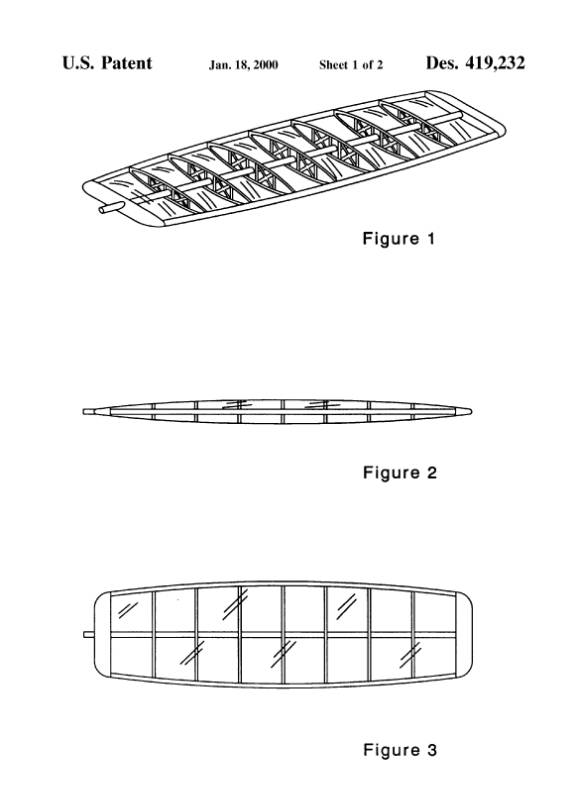 <![endif]><![if !vml]>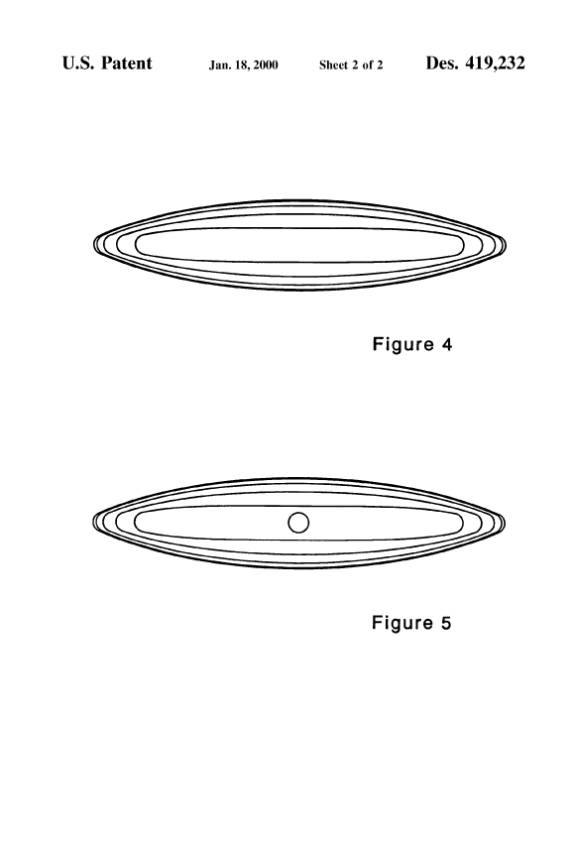 <![endif]><![if !vml]>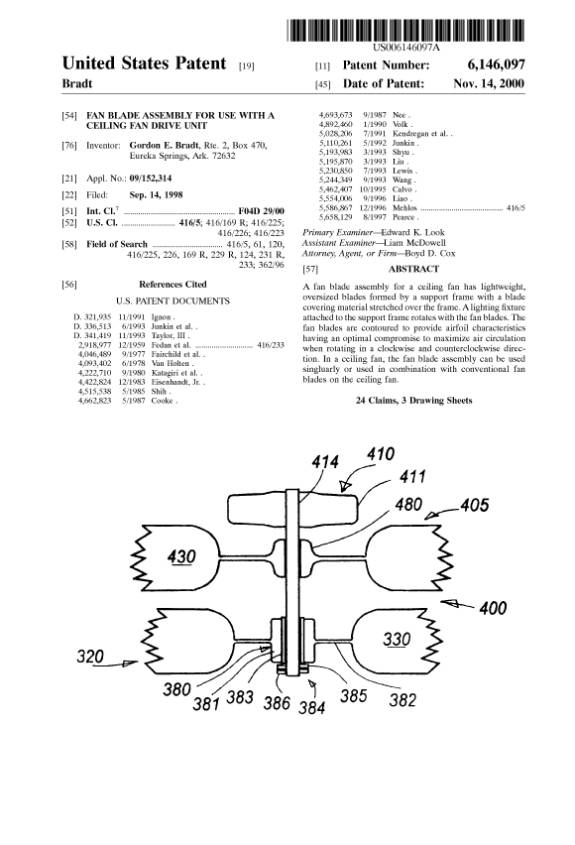 <![endif]><![if !vml]>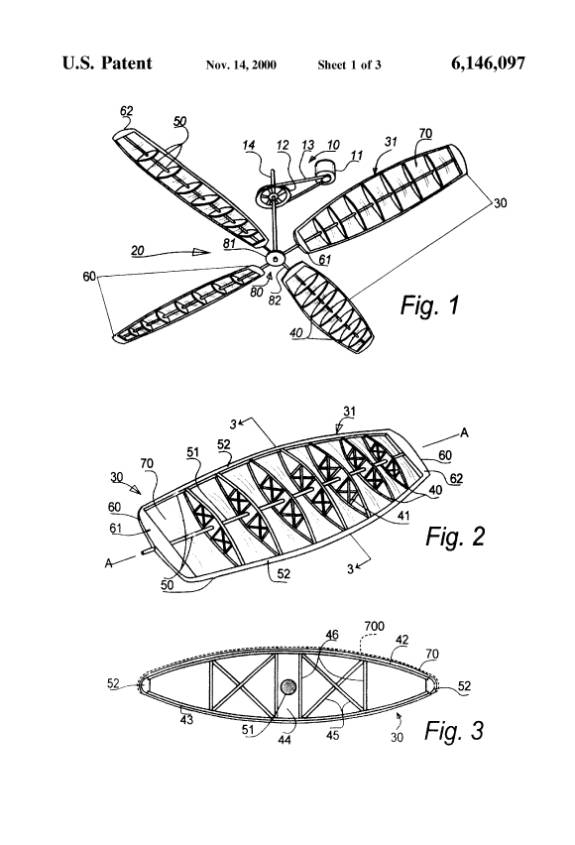 <![endif]><![if !vml]>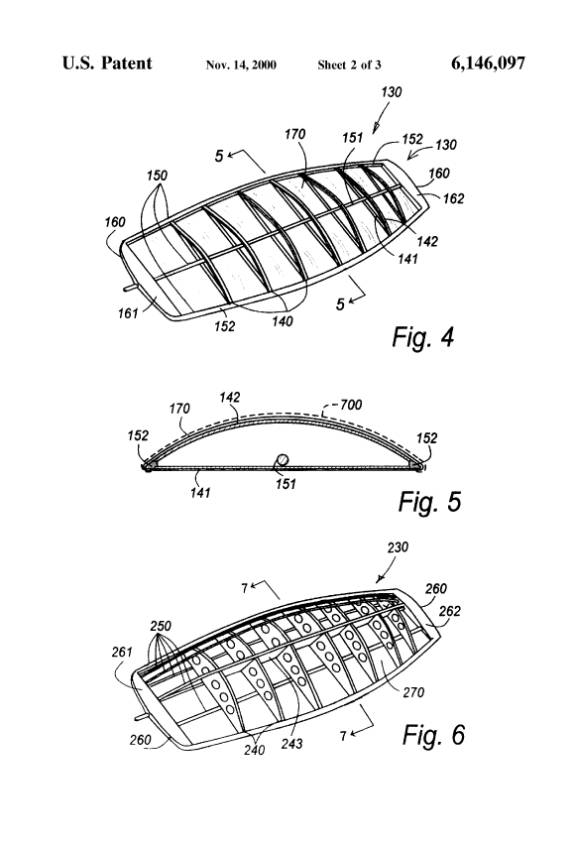 <![endif]><![if !vml]>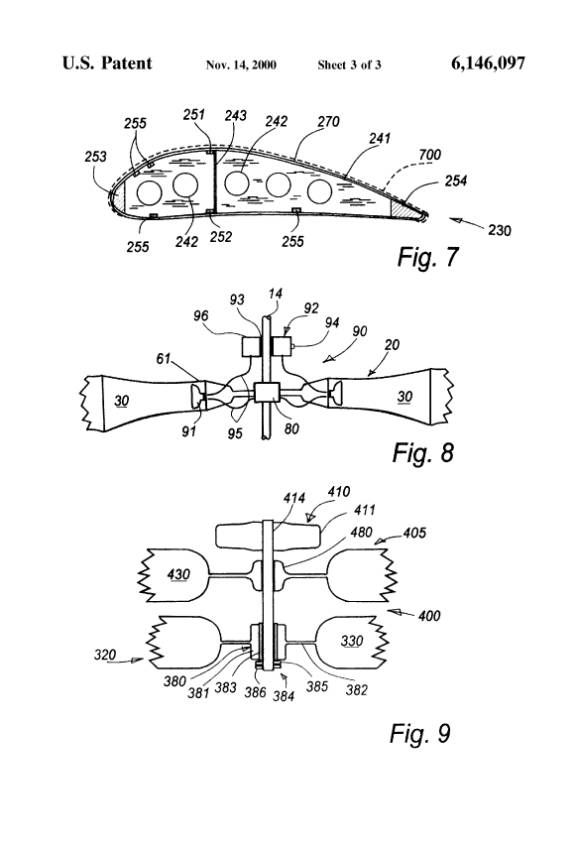 <![endif]>